After five weeks and many sleepless nights, this family's efforts has brought George Nuku's polystyrene cloak for Ruatapuwahine to life.
For the last seven years, George has been involved with some of the most prestigious museums across the world, but he says this project was the biggest and most important to date.
The masterpiece is more than beautiful, it serves another purpose, containing the sound problems that have plagued the dining hall for decades, without huge expense.
However, George does have more plans for phase two of his design, and that's lining the walls with more decorative pieces.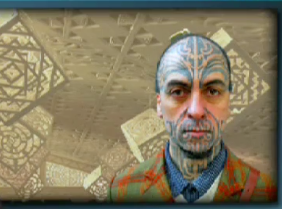 Click to View story